Matters needing attention in equipment maintenance of SMT workshop
2020-07-23 16:12:19

Precautions for maintenance of solder paste printing machine
1. Remove the scraper to clean the residual solder paste
2. Fill the screw guide rail with butter
3. Use an air gun to clean up the dust on some electrical appliances
4. Protect the camera with a protective cover

Matters needing attention in the maintenance of the placement machine
Environmental conditions for equipment operation and storage: temperature: 10°C~35°C, humidity: 30%~80%RH (but no dew)
If the equipment is not used for a long time, turn off the power and check whether the equipment cable, 380 switch position and other parts of the electrical equipment comply with fire safety. After the equipment cools down, wrap the equipment with stretch film to prevent the equipment from being exposed to the sun.
Precautions for reflow soldering maintenance
1. Annual maintenance of the reflow soldering machine
2. Clean the residual components and rosin in the furnace; add high-temperature chain oil to the transportation chain
3. Clean the hot air motor with an air gun. , The dust on the heating wire, clean the part of the reflow soldering box, mainly the dust inside the box, you must add a desiccant to avoid the electrical
4. Completely cut off the power supply of the equipment, be sure to confirm that the PS power supply is off

DIP wave soldering maintenance precautions
1. Completely clean up the flux residue of the spray device, vent the flux, add alcohol, and use the continuous spray mode to clean the flux pipeline and nozzle. After cleaning, vent the alcohol to ensure that there is no flux, alcohol-based flammables on the machine
3. Use an air gun to clean the hot air motor and the dust on the heating wire, and use a gun to clean the electrical box part, mainly the dust inside the electrical appliance. Add desiccant if necessary to prevent the electrical appliance from getting wet.
4. Completely cut off the equipment power

Precautions for maintenance of AOI automatic optical detector:
1. Fill the guide screw with butter
2. Use an air gun to remove some dust from electrical appliances, and add desiccant to the electrical box
3. Protect with dust cover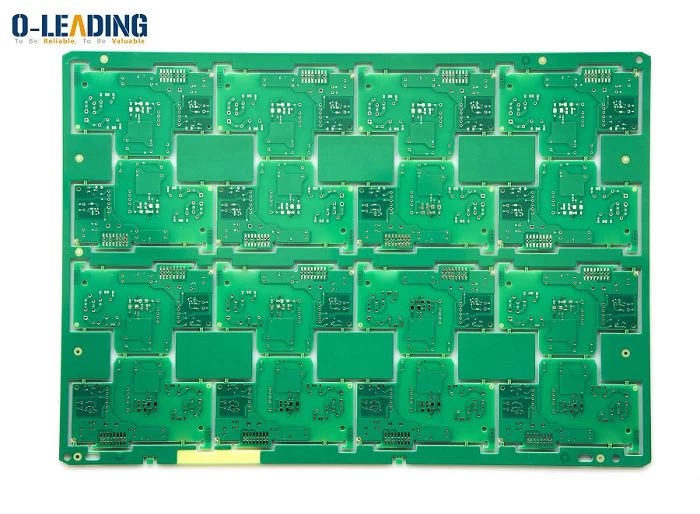 Printed Circuit Board Maker Rogers 4003 Base PCB




Precautions for maintenance of PCB/SMT milling cutter
1. During cleaning and maintenance, do not spill any dirt into the spindle because this is the core assembly of the milling cutter type visual PCB splitter, so as not to affect its normal operation.
2. The maintenance of the sliding rod and bearing of the milling cutter type visual PCB splitter requires adding lubricating oil at an appropriate time in normal times for maintenance, and the loose parts need to be tightened.
3. When using the milling cutter type visual PCB splitter, it must be cleaned and maintained first. The specific operation method uses appropriate alcohol to clean all parts, and the dust in the vacuum is diluted to ensure its clean use.
4. If the milling cutter of the milling cutter type visual PCB splitter has abnormal vibration or noise during use, you need to stop and check it. When checking, make sure that the power supply is turned off.

Precautions for maintenance of SMT board machine
1. Fill the screw rod column with butter
2. Use an air gun to clean up some dust in the electrical appliance, and add a desiccant to the electrical box
3. Lower the material frame to the bottom and clean the sensor dust.

Precautions for maintenance of SMT docking station
1. Clean and lubricate drive shaft and pulley
2. Clean the sensor