Will PCB become "Just - needed goods"?
o-leading o-leading.com 2018-12-04 15:41:00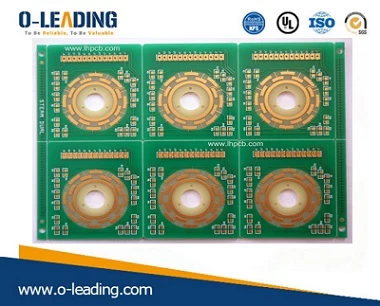 PCB, also known as printed circuit board, printed circuit board, as the "mother of electronic products", is widely used in communications consumer electronics, computers, automotive electronics, industrial control, and defense aerospace, etc., is a modern electronic information product Indispensable electronic components.

In recent years, China's PCB industry is facing many difficulties. From the perspective of the global environment, the PCB industry has undergone a short-term adjustment due to the impact of global smart electronic products entering the stock market. The total output value of PCB in 2015-2016 has experienced a short-term decline. In 2017, it will gradually recover.

From the perspective of domestic small environment, the rising cost of labor and materials and the increasing pressure on environmental protection have made PCB companies difficult, and many PCB companies have suffered serious losses under the double pressure at home and abroad. In order to get out of the predicament, some PCB companies gradually moved the factory to the inland, but they could not get rid of the difficulties fundamentally. From the data of the first three quarters of 2018, the electronics industry realized revenue of 1,359.902 billion yuan, a year-on-year increase of 16.52%, net profit of 63.544 billion yuan, a year-on-year decrease of 0.86%, and the growth rate of revenue and net profit slowed significantly compared with last year. The overall performance of the industry, the internal differentiation is obvious, the current development prospects of the global information electronics industry has reached a serious development crossroads.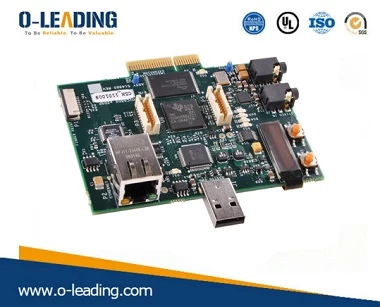 Multilayer board manufacturer china
As a member of the upstream and middle enterprises in the electronics manufacturing industry chain, PCB companies are obliged to create a better environment for survival and development for downstream enterprises. All along, the collection and payment is a common phenomenon in the PCB industry. Since the expedited is followed up by a special person, the cost of the PCB enterprise will be higher, so it is understandable to collect the urgent fee. (High Temperature PCB supplier china)

"Meet changes with constancy," only by not forgetting the initial intention of the electronics industry and the intimacy of thinking for the customers, can we go further in the ever-changing market. Opportunities and challenges coexist. In the current environment of 5G network construction, big data, cloud computing, artificial intelligence, and Internet of Things, the PCB industry will become an important foundation force in the entire electronics industry chain. The PCB market will maintain moderate growth, and the ever-changing environment will become a new direction driving PCB demand growth.