High speed growth of automotive PCB for highly electronic vehicles
o-leading o-leading.com 2018-12-03 16:49:50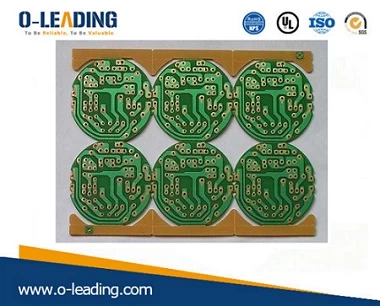 Single Side PCB  manufacturer china

The demand for PCBs in new energy vehicles is equally huge. With the support of industrial policies, the domestic new energy vehicle market has maintained rapid growth since 2014. The BMS in the new energy vehicle is one of the core components, and the PCB is the hardware foundation of the BMS. The big bus has 12 to 24 boards, the small car has 8 to 12 boards, and the main control circuit uses about 0.24 square meters. The single management unit is 2 to 3 square meters. It is foreseeable that the automotive PCB will usher in volume as the market size of new energy vehicles grows.

According to the newly released "China Automotive PCB Market Research and Investment Strategy Report (2019 Edition)": PCB as the support of all electronic components, the increase in automotive electronics has driven the demand for automotive PCBs, among which, the mid-end model PCB The dosage is 0.5-0.7 square meters, and the amount of luxury cars is up to 2-3 square meters.

In the first half of 2018, the production and sales of new energy vehicles in China reached 413,000 and 412,000 respectively, an increase of 94.9% and 111.5% respectively. It is estimated that by 2020, the annual sales volume of new energy vehicles in China is expected to reach 2.1 million, with a penetration rate of 7%. At that time, the new PCB demand brought by domestic new energy vehicles VCU, MCU and BMS will be about 2.8 billion yuan, about 430 million US dollars, equivalent to 8.72% of the global automotive PCB market in 16 years.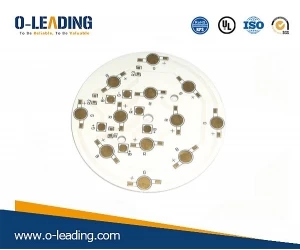 Halogen Free  manufacturer china
In addition, the commercialization of autonomous driving will also open up a vast space for automotive PCBs. According to the classification of NHTSA, automatic driving can be divided into five standards: Level0 to Level5. Although it is difficult to achieve Level 5, that is, full automatic driving in the current technical level and policy environment, different levels of ADAS applications are infiltrating. Open up a broad space for the automotive PCB.

In addition, smart driving has opened up more imagination for the automotive economy, and the current penetration rate in the automotive market continues to increase. The market for ADAS systems (Advanced Driver Assistance Systems) is growing rapidly, gradually merging into the mid-market from the original high-end market, and new and improved sensor technologies are creating new opportunities for system deployment. (Global circuits supplier china)

With the further expansion of functions, as well as policy encouragement and even mandatory requirements, the penetration rate of ADAS is expected to grow at a rate of more than 20% in the future. By 2020, the market size is expected to approach 30 billion US dollars. A variety of operational control, safety control, and peripheral control functions in ADAS require PCBs. It is expected that fully automated vehicles will be equipped with more PCBs to meet driving needs in the future.