Support function expansion of PCB
o-lead o-leading.com 2018-05-24 15:58:33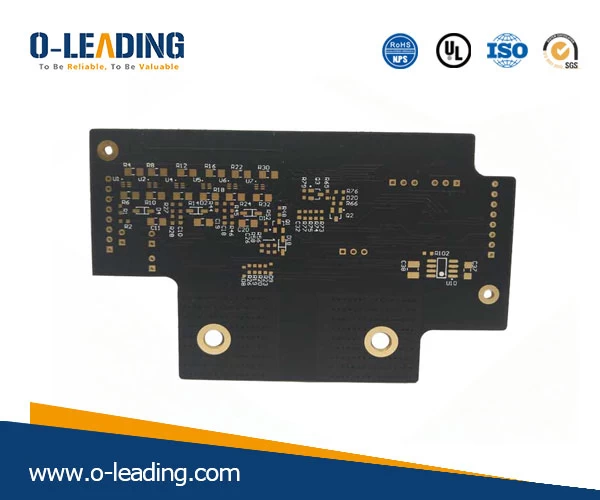 Specifically, simulations, data input and output, and custom commands are executed through a user language program (ULP). EAGLE users have been striving to achieve breakthrough innovations and synergies to enhance the versatility of software by using hundreds of ULPs. For example, the newly launched EagleUp 3D design converter enables engineers to export 2D layouts from EAGLE to a key and import them into Google SketchUp. Accurate 3D prototype simulation diagram. This allows users to integrate multiple boards into the same model, enabling them to detect "collisions" between misaligned connectors and high-size components, while enabling them to measure airflow around the device and test Availability with the installation point. These are especially useful for design sharing and development, as well as for reassessing system-level issues. EAGLE may also implement the import of mechanical data from other manufacturers and provide all source code. The ULP architecture enables users to further build custom designs that meet specific design needs based on existing designs.

Speed ​​up the design cycle

Engineers usually place components on the board, then load the schematic and place it on the PCB to simulate its behavior. A series of recent improvements in CadSoftEAGLE version 6.4 make it easy for engineers to use Linear Technology's high performance SPICE simulators - LT-Spice, schematic input tools, and waveform displays. Users can now simulate existing EAGLE schematics and start automatic conversions from EAGLE.

Get quick quotes or smoother design chains

Although engineers have established a bill of materials (BOM) that meets project budgets and schedules and are ready to begin manufacturing PCBs, they often need to send material costs out first and wait for decisions. Engineers therefore urgently need to obtain a special tool from a reliable, high-quality service partner in order to quickly obtain quotes for small-batch PCB production and get rapid prototyping services.

Large component library

This is important for productivity because users cannot "design custom components" for each component that they plan to add to the circuit. EAGLE itself has created a wide variety of component libraries, and users can also access the component libraries directly provided by users or shared by users through the e-Union community. Since it takes 20 minutes to create a small, customized database for each part from scratch, if the component library provides engineers with a reliable, rich information resource center that is checked by active community members, then it will provide the design of the engineers Big help.

In order to simplify and speed up the design process, electronic design engineers can use DesignLink, a special tool, to specify their required components. By setting parameters, they can quickly search for the right components from the online product database of element14. In addition, engineers can obtain a wide range of technical information about component products, including technical manuals, links to application-specific solution guides, pricing and time-to-market, etc., which can be acquired in the EAGLE design environment without having to jump through multiple web pages. .

In short, with the continuous development of electronic design trends, the core elements of product functionality, availability, and price are still the most important factors for engineers.