PCB industry: China is developing well, paying more attention to innovation
o-leading o-leading.com 2018-04-09 10:29:26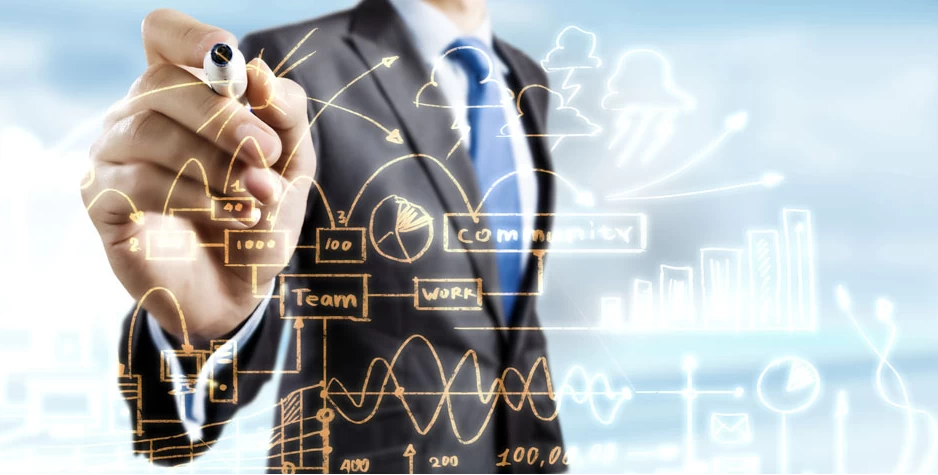 PCB boom up, good leader 
In 16 years, the output value of global PCB (printed circuit board) fell by 2.02% to 54.2 billion US dollars, of which the output value of communications, 3C, and vehicles accounted for 27.3%, 13.55%, and 9.09%, respectively. Benefited from the smart machine innovation cycle initiated by the iPhone X, the rapid growth of automotive electronics promoted by Tesla, rising costs, and supply-side outdated production capacity brought about by environmental restrictions, from February to October of 17th, The North American PCB BB value was greater than 1 for 9 consecutive months. From January to September of 17th, the average PCB price in Japan increased by 10.58%. From this we can see that the business climate continues to rise and Prismark expects the global PCB output value to increase by more than 2% year-on-year in 17 years. In this macro-environment, we expect that the transfer of industrial centers and downstream application innovation will push the scale of local PCB industry to a higher level and the concentration of big factories will further increase.
Mainland China has a wide range of single and double panel replacements
According to WECC data, the global share of single- and double-sided panel production in China for the 16 years was 36.51%, while the global share of multi-layered panels and HDI was more than 60%. This phenomenon is mainly caused by the local inventory capacity of Japan, South Korea and Taiwan. Taking into account the maturity of the single and dual panel industries, with reference to the development history of LCD and LED in the past two years, we believe that local PCB companies are expected to directly benefit from the single and dual panel industries. The center moved to the mainland. In order to achieve rapid expansion and capture of share, more and more companies in the PCB industry chain have chosen to capitalize on the power of capital. There are only 7 PCB-related companies newly listed in 17 years, according to Shennan Circuit (83.65 +1.73%, diagnostic stocks). According to the prospectus data, 7 of the top 10 PCB manufacturers that have been listed in China in the past 16 years have a clear plan for large-scale expansion.
The
Environmental restrictions on production raise industry concentration
On January 1, 18, the "Environmental Protection Tax Law of the People's Republic of China" was formally implemented. In recent days, Kunshan and Zhuhai have issued notices of restricted production due to environmental issues and involved a number of PCB industry chain manufacturers. This series of changes has fully released environmental protection regulations. Continued tightening signal. Under the influence of environmental protection supervision before this, in August of 17th, PCB raw material ink, solvent and so on have already carried on the large-scale, large-scale centralized price adjustment. We believe that the shortage of raw material prices has made small and medium-sized PCB companies face challenges in the stability of the capital chain and supply chain; at the same time, the tightening of environmental protection regulations will cause some small and medium-sized PCB companies to invest in the disadvantages of production technology and environmental protection facilities. Lack of exposure, raising its production costs, or even directly facing the risk of closing factories, so the concentration of PCB manufacturers is expected to further increase, Dachang significant benefit.
Innovative catalytic frequency
Communication is the largest downstream application of PCBs. In 2016, single and double-sided boards and multi-layer boards together accounted for 84.5% of the communication-type PCB. The upcoming 5G construction is expected to open a new round of high-speed high-speed CCL and communication PCB growth. PCB is widely used in automobiles. In the fourth quarter of 2016, the total number of single and double-sided PCBs and multi-layered boards in automotive PCBs accounted for approximately 73%. We expect that the automotive electronics will increase the global vehicle PCB demand by approximately 950 million U.S. dollars in 2020. The new energy vehicle VCU, MCU, and BMS will add about US$430 million in domestic vehicle PCB demand. In addition, Apple's 17-year new model comes standard with FPC wireless charging, iPhoneX adopts COF full screen and further enhances the integration through SLP, making the iPhone single-machine FPC usage increase again. Therefore, FPC industry will usher in the follow-up innovation of domestic mobile phones. New opportunities.
If you want to know more information about PCBs, please click the link Thick copper pcb Manufacturer. 

O-Leading Supply Chain CO., LTD
TEL: + 86-752-8457668
Fax: + 86-4008892163-239121+ 86-2028819702-239121