Japanese designers create circuit board kimono Perfectly restore the components on the PCB!
2018-05-07 16:03:04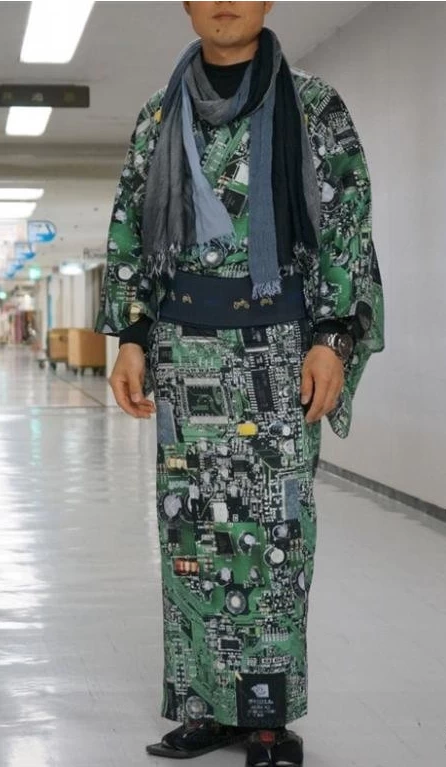 Kimono is a national costume of Japan. In the Edo period, formerly known as Wu Fu, he pronounced "Ancient Events", "Japanese Shuji" and "Music Dreaming". Prior to the so-called kimono, Japanese clothing was called "Footwear," and what Japanese ancient times called "Wufu" is a kind of "object". At the time of attending crown rites (adults), weddings, funerals, rituals, kendos, archways, chess tracks, tea ceremonies, flower ceremonies, etc. and celebrating traditional festivals, the Japanese will wear decent kimonos to attend.
As the times changed, Japan's kimono also introduced new ones. Recently, the Japanese designer Gofukuyasan designed a kimono with a printed circuit board pattern, which perfectly restores the components on the PCB and looks very individual. After the photos were exposed on social networks, internet users were triggered to forward them.
At present, this set of PCB kimonos has been scheduled to open, including the tax price of 30240 yen (about 1754 yuan), divided into male and female models.