China PCB Investment Analysis
o-leading o-leading.com 2018-04-25 15:51:41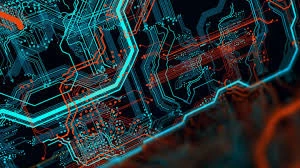 Under the pattern of globalization, the division of labor in the internationalization of the industrial chain has become more and more clear. With the advantages of the labor force and capital, China has begun to gradually occupy the leading position in the low-end links of the industrial chain. 
In the previous report on the rise of the great powers, we analyzed the manufacturing process of the panel industry chain, the foundry and packaging and testing of the chip industry chain, the manufacturing process of the robot industry chain, and the low-end manufacturing processes of the precision machine tool industry chain.
This rule. Although overall, domestic advantages in high-end manufacturing are still not obvious, but with the gradual expansion of the share of low-end links, some companies even achieve the world's first share. Under such a pattern, Chinese companies will still The turning point of pricing power is the long-term recovery of gross profit margin in terms of financial performance. This is why our previous series of reports highlighted the importance of gross margin indicators for the analysis of manufacturing industries. 

In the PCB (Printed Circuit Board) industry, the printed circuit board industry is almost upstream of all consumer electronic products. Whether it is a mobile phone, a computer, a tablet, or a display, etc., it will use this green circuit board, which is also common sense in everyone's minds. 

However, after careful research, China's share in this field has already reached the number one in the world and has emerged. Some leading companies with excellent financial and stable growth. If we ignore the traditional concept of obsession, these companies may also be better investment varieties.
If we ignore the traditional concept of obsession, these companies may also be a good investment category, this report we will give investors a detailed analysis of the PCB industry structure and investment opportunities.